I am linking up with Farley for her June currently. WOW at the number of people who have linked up already!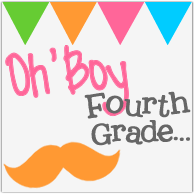 Listening to the pouring down rainstorm outside my windows and thinking how good it sounds to hear the rain falling
Loving my new running shoes....not only are they cute but oh so comfortable. I got to run the other day in them and love the feeling of a new pair of shoes.
Thinking I need to go to bed and get some sleep in this lovely sounding rain
Wanting cheer camp to be successful...It is my first camp of the season starting tomorrow. It is with a new school and new group of middle school girls. I am always nervous when we begin stunting with new groups.
Needing to organize...Organize everything. School, house, life, cheer, and the list goes on
On vacations I MUST have sunglasses, chapstick, and my phone. I need sunglasses because I like to be fashionable but also the bright sun bothers my eyes. I need chapstick because I cannot stand dry lips and the beach always seems to dry them out quickly. I like to have my phone to keep in touch with my friends and play my games.